Course Details
Course Code: UKFEC16BUS
Location: Online
Duration: 10 hours
Cost:

£

100.00
Qualification: Business Basics Diploma
Further Details
Course Access: Lifetime
Exams Included: Yes
Compatibility: All major browsers / devices
Approved Course:
A003197
Business Basics Diploma
Have you always dreamed of starting your own business? Do you need the skills and knowledge to start your own business and achieve success? Have you finished school and are thinking of entering the business world and want to boost your career from the start? Then this Business Course from New Skills Academy may be what you are looking for.
Introduction to the Business Basics Diploma Course
This business diploma course is made up of sixteen modules. These modules are brimming with valuable information that you can use straight away in your working day. Overall the sixteen modules take around ten hours to complete, each module taking you between fifteen to thirty minutes.
Learn about branding, setting goals and financial, learn everything you need to know to start or grow your own business. You will gain a lifetime access to the course modules, so you can refer back to them at any time.
Enjoy the convenience of online learning, where you can study at your own pace using any device from anywhere, as long as you have internet access.
What you will learn
This certified course with sixteen modules is going to teach you everything you need to know when in business. The modules comprise of the following:
Starting your own business, where to begin, generating ideas and personal qualifies you are going to need.
Understanding the importance of a business plan and how to start your own.
Researching into your business market and how to identify your target audience.
What is branding, how to use branding and how it will effect your business moving forward.
How to set goals and tackle issues.
Understanding financing and options available. Identify how much money you will need to start up your business along with what you need to give in return.
Understanding cash flow, accounts and bookkeeping. Learn how to budget, how to keep track of invoices and payments.
Get a firm understanding of marketing and social media and how you can use these to boost your business moving forward. Learn how to market your business on a tight budget and what considerations to factor into your marketing decisions.
How to source and manage staff. What you need to do to keep them motivated. Also learn the importance of training.
Learn the legal issues which could affect your business moving forward.
Get the low-down on tax and what taxes you will be accountable for. Also get some tips and advice to make tax an easy and stress free process within your company.
Identify with your insurance needs. Get a good understanding of business insurance and what costs you may incur if you don't have the right insurance in place at all times.
Learn how technology can help you grow your business. Identify what technology you need, how not to overpay for essential technology and things you should be aware of at all times.
Identify what business ethics is and how it relates to your business. You will also learn how to operate effectively and how business ethics identifies how you are perceived.
Know why you need a website, what to include and how to market it effectively.
Know when it's time to grow your business, know the pitfalls and how to deal with the future.
Benefits of the course
This business course is brimming with valuable information, tips and strategies you can use each and every day. The benefits of taking this course include:
Study online
Study at your own pace as you have the time
Study in the convenience of your own home
Gain the skills you need to start your own successful business
Fast track your career
Enjoy online support throughout your studies
Compatible on all devices
Enjoy lifetime access to the easy to manage modules
Download and print your certificate on successful completion of the course and test
Each module only takes around thirty minutes to complete
Seventy percent pass rate secures you a certification and the knowledge you need to start and grow your own business moving forward.
Improve your knowledge and skill
Course Modules/Lessons
Love the flexibility of the course.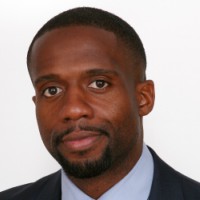 An excellent course that looks great on any CV and opens career doors. Having an industry-recognised qualification is useful in any line of work.
I have not yet completed the course but anticipate being able to use the skills learned to broadening my careers options. Would highly recommend this course. It has plenty of supplementary material for the user and is as in-depth as it is comprehensive.
Love the flexibility of the course which allows the user to study in his/her own time which is great for those in full time employment or those with family commitments. Excellent course this far.
Richard Barker – London
A wealth of information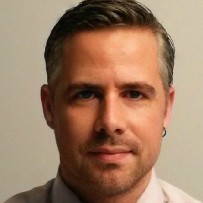 I would recommend this course for anyone who wants to get a good overview of the process of starting a business. Whether you've already gone ahead and got the ball rolling, or you're just thinking about what sort of business you might be able to do, there is a wealth of information which is of use to potential business owners at every stage of their journey.
The course is broken down into easily digested modules and accompanied by worksheets which allow the learner to check their understanding of certain modules before moving on to the next. The modules themselves are written in clear, simple language and broken down into logical sections.
Completing this course is a great personal achievement for me and a positive step in gaining a foothold in the world of business. I now feel a lot more confident that, if and when I do take that step, I have gained some fantastic insights into achieving real success.
Richard Awbery – Calne
Example Certificate
This certificate is to verify that
has successfully completed the
BUSINESS BASICS DIPLOMA
A003197
Daniel Morgan
Head Tutor
Cv Library Courses
How online learning can benefit you..