Course Details
Course Code: UKMGC16CAC
Location: Online
Duration: 50 hours
Cost:

£

90.00
Qualification: Complete Animal Care Diploma
Further Details
Course Access: Lifetime
Exams Included: Yes
Compatibility: All major devices / browsers
Approved Course:
Approved
Includes the Following Courses
The Ultimate Animal Care Course
If you are one of the many people that has a natural love for animals and would like to learn more about how to care for them in a more effective manner, then this special 4 in 1 course will provide you with the skills and knowledge that you require. By covering different aspects of animal care from pet sitting, to dog grooming, dealing with nutrition and even getting to grips with pet psychology, it is the perfect package for any individual that is serious about providing animals with the best care possible within their means.
Each course has been carefully designed to include all of the key information that you will need to not only be able to provide better care for animals, but also go on and have a career within these fields. To better understand what you will receive, we shall look at each course in brief.
What you Will Learn.
This course contains a number of different aspects including the following:
A pet sitting course
A dog grooming course
A pet nutrition course
A pet psychology course
The Pet Sitting Course
The pet sitting course looks at not only how to care for the animals, but their health and safety and even how to approach them in the correct manner. You will also be guided through how to do things safely for the sake of your own health and also that of the animal. Of course, this also then leads to the legal side of things as well as how to look for certain diseases that could spell disaster for both the animals you are caring for and your business in general.
Furthermore, you will learn about pet sitting and what is involved, dog walking, how much time to allocate to the animals and even how to transport them in a safe and secure manner. If that was not enough, you will also be taken through how to run the business side of things, including the key forms that are required.
It should be noted that this course does include more than just dogs and cats.
The Dog Grooming Course
With our dog grooming course, you will learn about more than just how to groom them, but also why doing so is such an important thing for their health and general wellbeing. You will be guided through looking at their health, parasites, and their anatomy, so that you get a better understanding of the concept of grooming.
There will also be information on the business side, including how to set up your workstation to allow you to groom dogs in a professional manner. This will also include how to deal with a fearful dog as well as those that are difficult to handle. Finally, you will discover how to handle emergencies should any arise, providing you with a full understanding of the dog grooming industry.
The Pet Nutrition Course
The pet nutrition course will provide you with the relevant knowledge to allow you to run a professional business advising people on how to provide their pet with the best nutrition and help their health in the process. You will focus on different types of food and pet diets and what the various nutrients can do for their general health.
Furthermore, you will study their digestive system and the various feeding stages that they have to go through in their life according to their needs at the time. You will be taught about the ideal weights for various pets and the issues that they may face when they fail to be within that weight range.
Finally, you will be taken through the concept of what is good food for pets and what would be deemed to be bad food, including snacks and even the use of herbs to help them. Alternative therapies, such as essential oils, will also be mentioned to provide you with a full range of ideas that can then be used in an advisory capacity.
The Pet Psychology Course
Our pet psychology course allows you to understand the behaviour of your pet and how to handle any issues. You will learn the history of the study of animal psychology and why it is so important. You will compare the brains of cats and dogs while focusing on their emotions and how to interpret them correctly.
In addition, you will work through how to best communicate with them and how their behaviour can change as they get older and how to cope with those changes. There will also be lessons on dealing with negative behaviour, including aggression and understanding psychiatric issues that can be distressing for both animal and owner.
The Benefits of our Ultimate Animal Care Course
There are a number of major benefits associated with this special 4 in 1 animal care course in that it does provide you with a comprehensive understanding of how to look after animals in a more specialised way.
Throughout the various courses there is a real focus on the key training needed, and also how to run a successful business and to make sure that you are doing the correct things from a legal perspective.
However, further benefits include:
Study online and at home
Study at your own pace
Have full support online as you complete the course
Take advantage of the comprehensive modules that are easy to follow
Receive an industry recognised certification at the end
There are no entry requirements
By taking our Ultimate Animal Care Course it means you will be perfectly placed to work in a number of areas connected to animals. It is perfect for any individual that has a natural love for them and wishes to provide better care in order to offer them a superior life to what they are having right now.
Course Modules/Lessons
I have already and will continue to highly recommend New Skills Academy!
A very helpful and well-structured introduction to Complete Animal Care. I haven't completed all the course content and modules, but I am finding it is clear and easy to understand and the topics are presented with enough detail to enable a good understanding, but not overwhelm you!
Very straightforward process to access content, good value for money and there is an extensive range of free downloadable resources relating to the course.
While learning at my own pace, the course is giving me all the information I need to start my dream career.
I have already and will continue to highly recommend New Skills Academy!
Jenna Griffin – Coventry
It's absolutely brilliant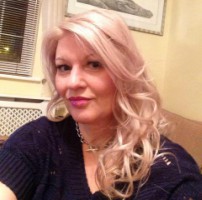 WOW, I really learned so much more than I thought I would, this is an amazing course with useful insights and guidance. It was really well laid out, user friendly and a joy to participate in, even if you don't want to start a business.
Any animal lover or owner would benefit from taking this course, as it covers so many aspects, from simple ways to handle a variety of different types of pets, grooming feeding and first aid as well.
It's absolutely brilliant, I feel that I am now ready and prepared to start on my new journey. Thank you!
Loraine Simpson – Kent
Example Certificate
This certificate is to verify that
has successfully completed the
COMPLETE ANIMAL CARE COURSE
Approved
Daniel Morgan
Head Tutor
Cv Library Courses
How online learning can benefit you..
FAQ's
Who can take the Complete Animal Care course?

Anyone who has an interest in learning more about this subject matter is encouraged to take the course. There are no entry requirements to take the course.

What is the structure of the course?

The Complete Animal Care Course consists of 4 courses:
Each course consists of between 15 and 25 individual modules.
Modules can take from 20 to 90 minutes to complete. You are free to spend as much or as little time as you feel necessary on each module, simply log in and out of the course at your convenience.

Do I have to study the courses in a certain order?

No. You can study the courses in any order you choose. If you want to, you can do one module from a course and then move on to the next course.

Where / when can I study the course?

You can study the course any time you like. Simply log in and out of the web based course as often as you require. The course is compatible with all computers, tablet devices and smart phones so you can even study while on the move!

Is there a test at the end of the course?

Yes. Once you have completed all of the modules for each course there will be a multiple choice test.
The questions will be on a range of topics found within the modules. The test, like the course, is online and can be taken a time and location of your choosing.

What is the pass mark for the final test?

The pass mark for each test is 70%.

What happens if I fail the test?

If you don't pass the test first time you will get further opportunities to take the test again after extra study. There are no limits to the number of times you can take the test. All test retakes are included within the price of the course.

When will I receive my certificate?

Once you have completed your test you can log in to your account and download/print your certificate any time you need it. If you would prefer us to post you a certificate to a UK address, there will be an admin charge of £10 (certificates sent internationally may cost more).

How can I pay?

You can either use your Visa, MasterCard, American Express, Solo cards or PayPal account to pay for the online course. Our site uses the latest SSL encryption to ensure your safety. All payments are handled securely by PayPal.

How long after payment can I begin the course?

You can begin the course immediately after your payment has been received. You will create your login details during the checkout process.
We will also send you an email confirming your login details.

How long does it take to complete the Complete Animal Care course?

We estimate that the course will take about 50 hours to complete in total.

How long is my certificate valid for?

Once you have been awarded your certificate it is valid for life. The certificate does not expire or need renewing.
What our students say ...